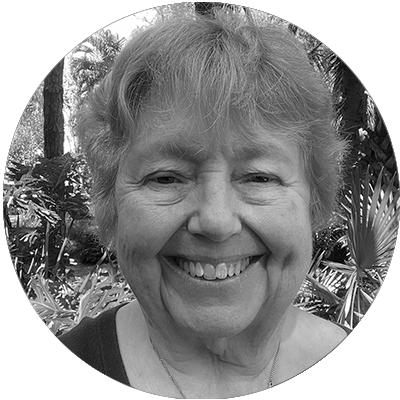 Jan Hartman
Member of the Board
Jan was a diplomat for 25 years with the U.S. Department of State, specializing in Public Diplomacy, while working in embassies in Europe, Africa, and Latin America as well as assignments in Washington, DC.
Jan's retirement from the State Department in 2005 lasted one day, as she immediately went to work for Professor Jeffrey Sachs, head of The Earth Institute at Columbia University in New York, to work on a project aimed at finding solutions for "the natural resource curse" which afflicted various petroleum-rich countries in Africa. She was based in the middle of the Gulf, in the island nation of São Tomé & Príncipe, where deep-water oil reserves had just been found, but travelled across the region for five years.
She returned to the US in 2010 and took on managing the complicated professional life of an old friend, Jon Lee Anderson, Staff Writer at "The New Yorker" magazine and author as he roamed the globe covering war zones like Afghanistan, Syria, Iraq, Iran, Somalia, Sudan, Central America, as well as environmental destruction in Amazonia, and covering the leaderships in Venezuela, Cuba, and numerous other less than salubrious spots.
She also worked part-time for the civic tech non-profit Personal Democracy Media helping identify and recruit speakers drawn from politics, journalism, technology, non-profits, and citizen activists from around the world for the annual Personal Democracy Forum in New York, as well as organizing speakers for civic tech conferences in Santiago, Sao Paulo, Paris, Milan, Barcelona, and Oslo.
In 2013 Jan was invited to join the non-profit Independent Diplomat, with offices in New York, London and Brussels, staffed with senior former diplomats from across the globe, which provides diplomatic advisory services to those countries or causes who do not have their own diplomatic corps, or with a very small one not specialized to handle the challenges they face.
In 2015 she transitioned to private consulting in public diplomacy based between Barcelona and Florida, and she is currently working on projects with a major US creative agency specializing in values-driven digital strategies for good causes.
Jan holds a BA (Honours) in Politics from the UK's University of Essex. She speaks fluent Spanish and Portuguese, good French, Italian and Catalan, and some Somali.