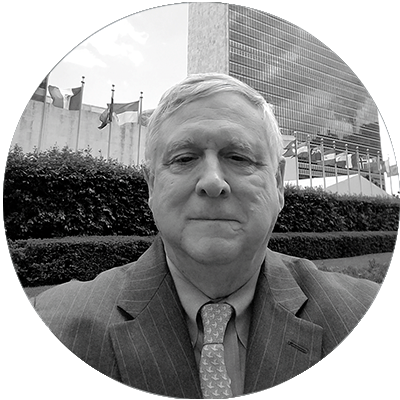 James ("Chip") Cottrell
Secretary and Ethics Committee Chair
James H. Cottrell, Jr. (Chip), CPA (USA & China) FCA (UK), is a Director with Holland & Knight LLP, an international law firm based in the USA. A retired Senior Partner at Deloitte, he has extensive international experience in a broad array of leadership, business operations, consulting and accounting areas, including forensic accounting. He most recently served as Deloitte's Global Chief Ethics Officer as well as the Chief Sustainability & Corporate Responsibility Officer.
Built on a foundation of accounting and audit experience in the "big four", Mr. Cottrell has lived and/or worked overseas for most of his forty years of experience. His primary focus has been on investigating, building, implementing and leading change management at a wide range of companies and organizations in the Americas, Asia, Europe Middle East and Africa. His experience includes engagement as a consulting expert in litigation, arbitration, mediation and other alternative dispute resolution matters. Cottrell also served as a C-suite executive of several well-known global technology companies.
A recognized and published leader in risk management, corporate governance, ethics and compliance issues, Cottrell is a frequent lecturer in academia and board rooms around the world. With substantial experience in a number of sectors, Mr. Cottrell led functional service areas in several Deloitte US' practices and as the Deloitte Lead Client Service Partner for several large global organizations, amongst which are consumer business & transportation companies and the United Nations. He also served Deloitte at the global level including the Forensic Executive Committee, Humanitarian Council, Policy and Corporate Citizenship/Responsibility communities.
Cottrell has served as a co-Chair of the UN Global Compact Committee on Anti-Corruption, is a member of the G20/820 Anti-corruption Working Group and is a global Deloitte Project Partner for the World Economic Forum's Anti-Corruption and Geo-Political initiatives. He is also a founding Executive Council Member of SIGA (siga-sport.com).